Today was father's day and it was quite special as we got to got to Whitehaven. I definitely think it's one of the best beaches in the world.
She was very excited about the boat that had "Tiny Tim the Turtle" on it but she got quite motion sick. We got to see a whale and her calf which was very fun. Apparently the calf is always trying to check the boat out, and the mother herds her away. It has been a ritual for the last three weeks.
As soon as she got to the beach she became herself again. Maggie had an absolute ball, and just loved being able to swim and play in the sand. She was building things and going for a swim and just generally having a ball. What made things ever better was the muffin that she was given (and refused to eat on the boat – a definite sign of motion sickness) that she called "chocolate cake".
Even funnier was when it was time to go back everyone got a squirt with a blue hose to wash the sand off. Maggie thought this was the highlight of the trip. Of course.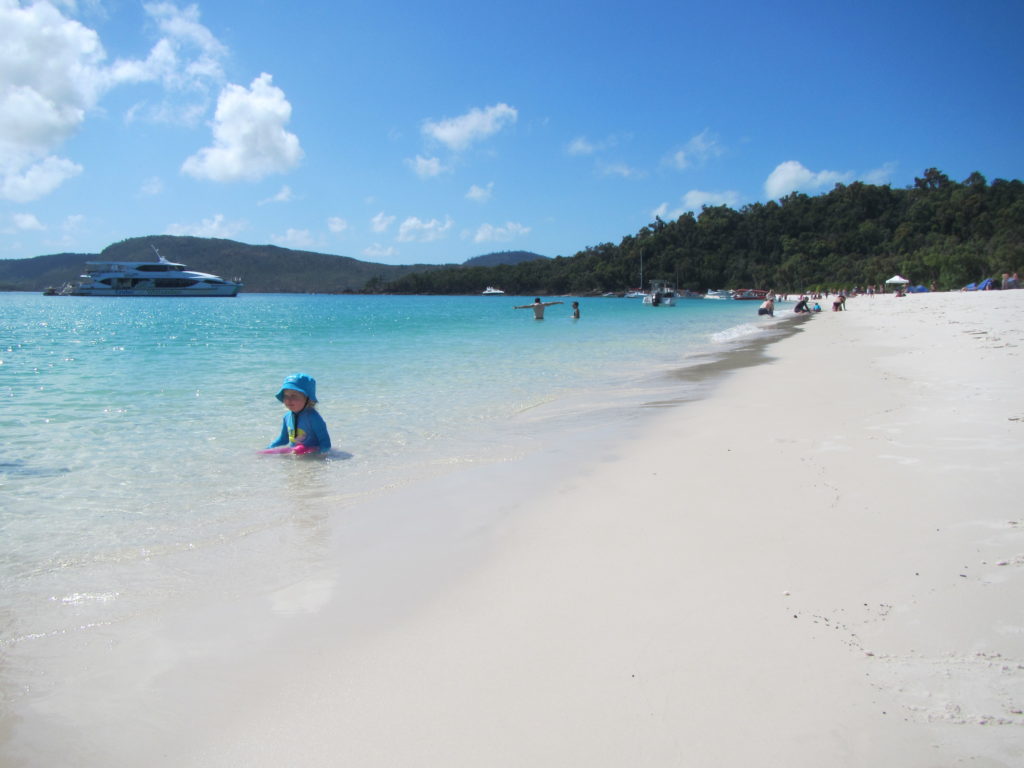 Maggie having a swim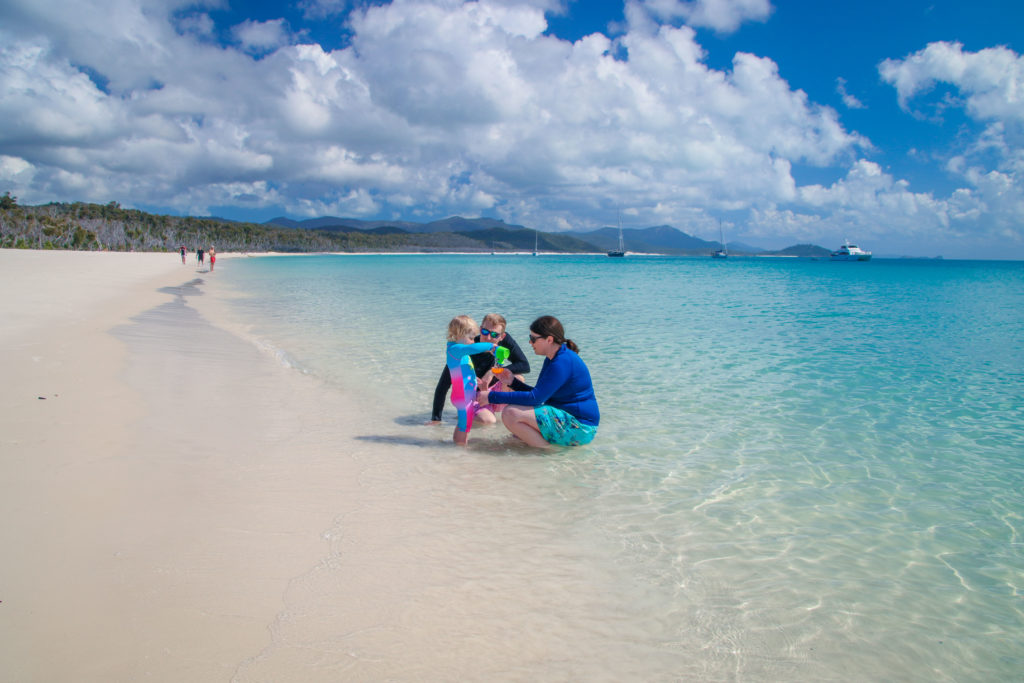 One of the professional photos