We woke up after our freezing night and could see it was going to be a glorious day. We got the fire going in the morning to get rid of the chill, but by around 11am the sun was kicked in, it was about 25 (top of 28 I think) and we were ready for our first walk.
Brad had selected a nice easy and short walk for us to do. It said that we had to walk through a canyon, okay we imagined when they said 'walk' they meant it literally. We walked towards the top of the ridge stopping regularly for the pregnant wife, and perhaps a reluctant child every now and again. And when we made it to the canyon we were a bit surprised. There was some serious climbing involved! Probably not for me and Brad, and certainly not for Maddie who seemed to be the perfect size to scamper up and down, but for Claire and Isla it proved a bit challenging. Claire said she was up to the task, and with great care we slowly made our way down.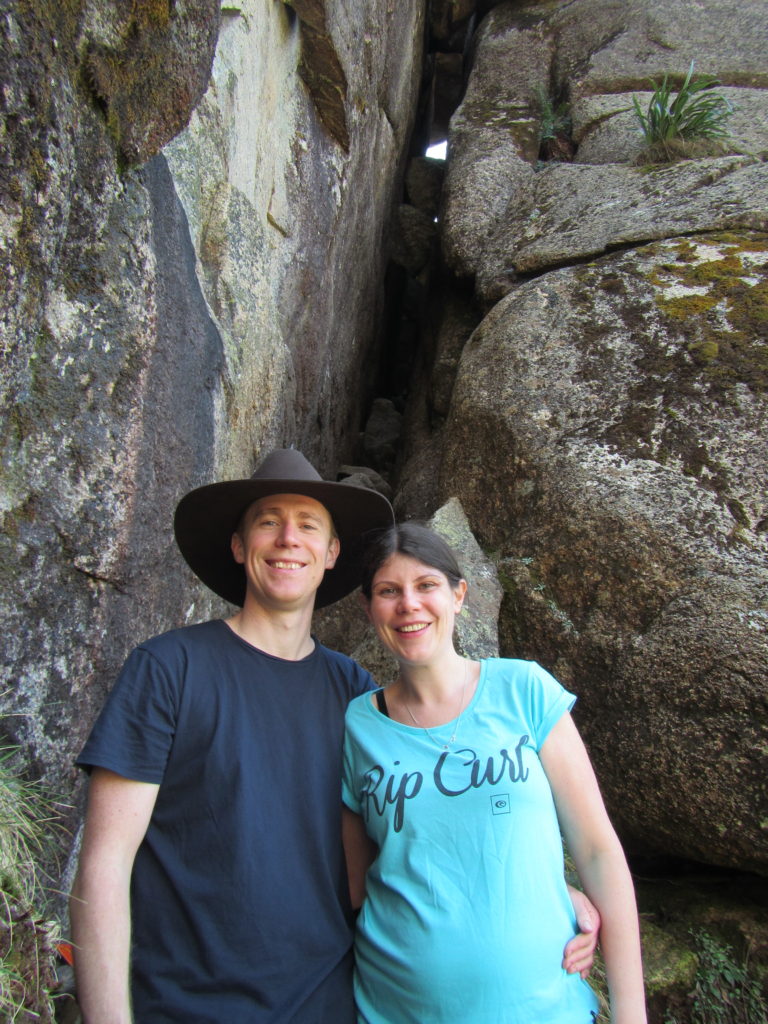 That small hole of light in the ceiling of the ridge is where we came from
Now she will tell the story that I made my poor pregnant wife go canyoning against her will and therefore I can never complain about what she does or eats again while pregnant, but that is just not true!
We got back after a great walk and I saw that the weirdo hiker had not left Nick's campsite. It was quite frustrating to Brad and I that we didn't have this area to ourselves. As we had lunch I was waiting for him to arrive so we could have a chat. Eventually he came and I asked if he was leaving, he said he wasn't. I explained that Nick was coming and he could take an hour or two, but he would need to leave as we had booked that site. He said no worries, he would just move to the one next to us, that the two people had just left. I took a deep breath. Yes you can, if you really want to, but since we have a lot of children we are a bit aware of them and the noise and how they are running around. Since the whole place is empty and there are forty campsites available, we would prefer for you to stay elsewhere. He immediately said 'yes yes I'm sorry I will move'.
So Brad and Ains (and later Nicko) thought this was expertly handled and very well done. Claire, who as Brad observed "actually genuinely likes people" was not happy with me. Apparently he was just a misunderstood guy with no friends who is holidaying by himself and probably just wanted a bit of company.
Now the only negative thing about Lake Catani campsite (where we were) is that
a) they have communal campfires
b) you have to pay for your wood
Which makes for a really odd dynamic. People who don't want to pay for wood can literally walk up to the fires of those that do. And I predicted that he would come to our site, since he was a weirdo. The way I looked at it, if he came to our site I would know he was a weirdo and that I handled things well. If he kept to himself I would figure Claire was right and feel bad.
(Place bets now)
After lunch we headed up to the horn, which is the highest place you can get to. The views were amazing on such a clear day, we could see to the horizon and it was very blue.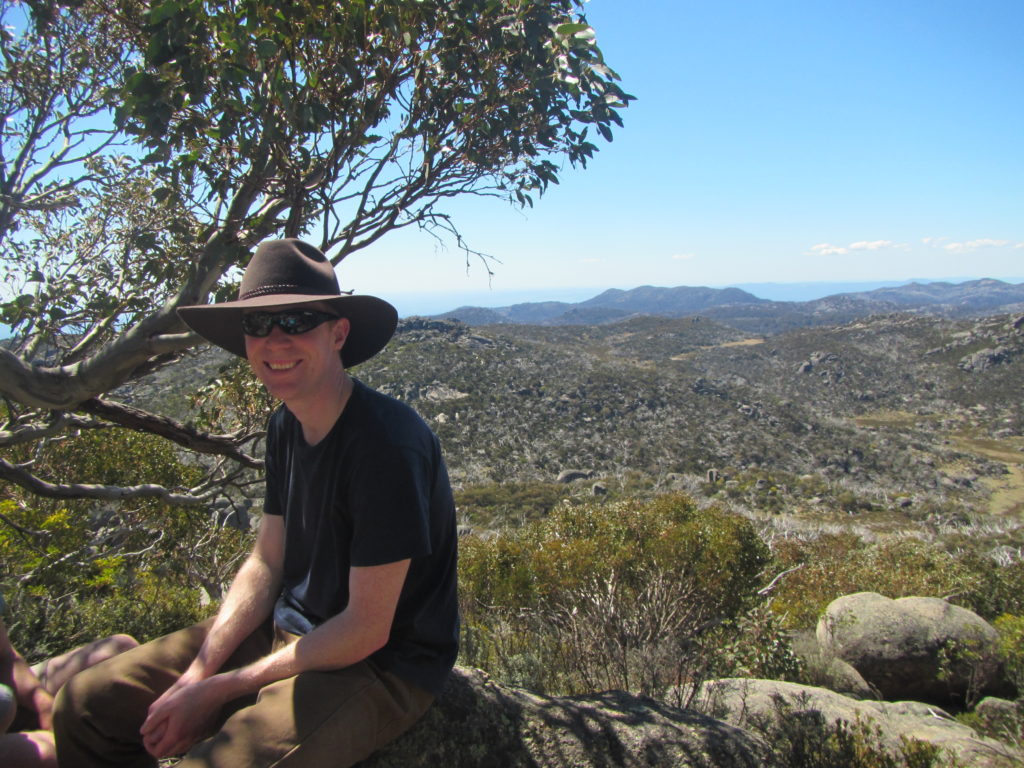 On the trail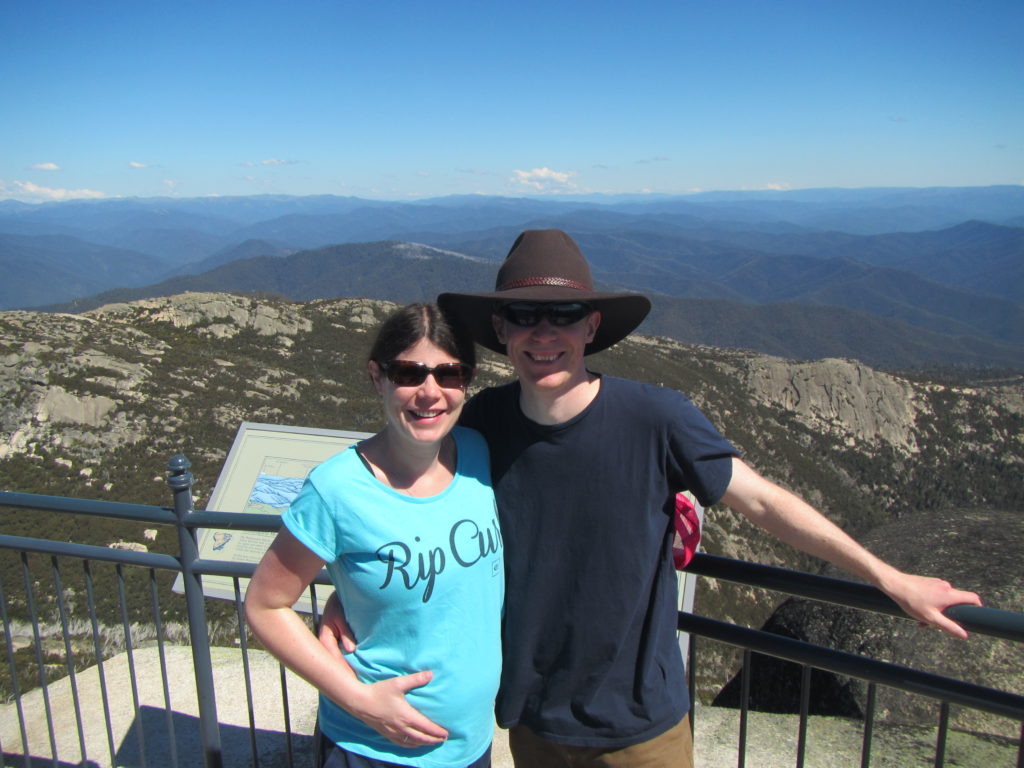 Views from the top
When we got back Nick wasn't far away. Baxter was very excited, especially about cooking on the portable stove. Maddie really wanted to go fishing so we went for a walk. It was a beautiful day and it was surprisingly a lot of fun to teach them. I didn't really know what I was doing when it came to trout fishing, so we didn't get anything. Maddie was great at casts, Baxter thought that the lure was a small fish and was excited each time it was wound in, but I think the person who enjoyed it the most was Isla.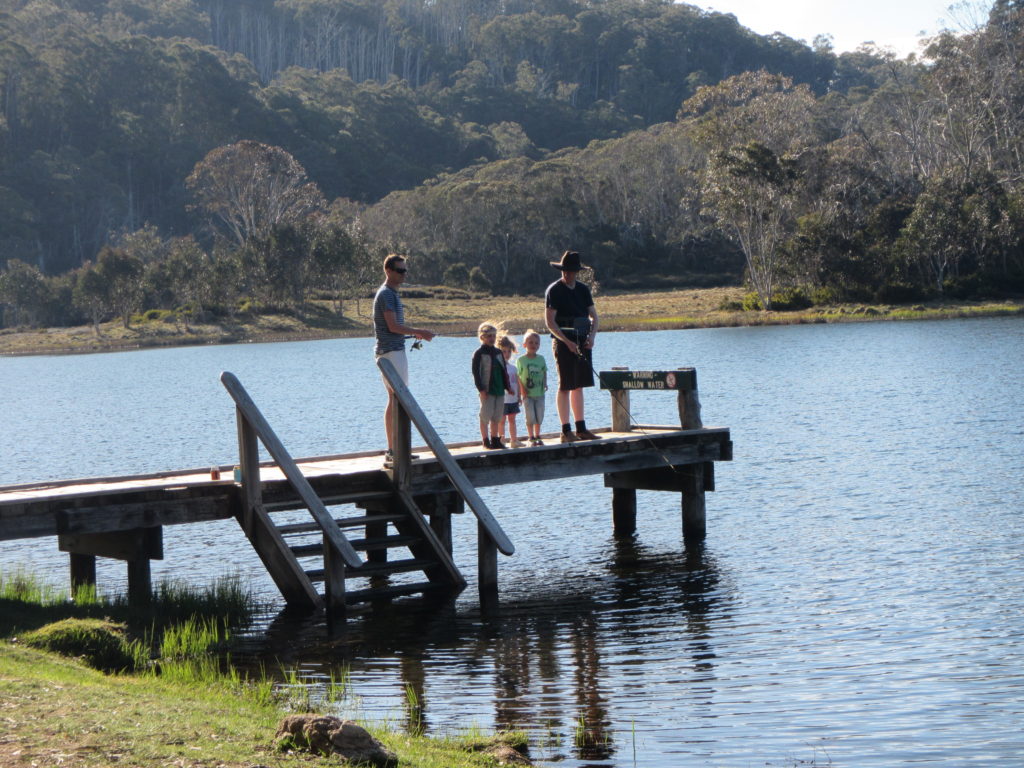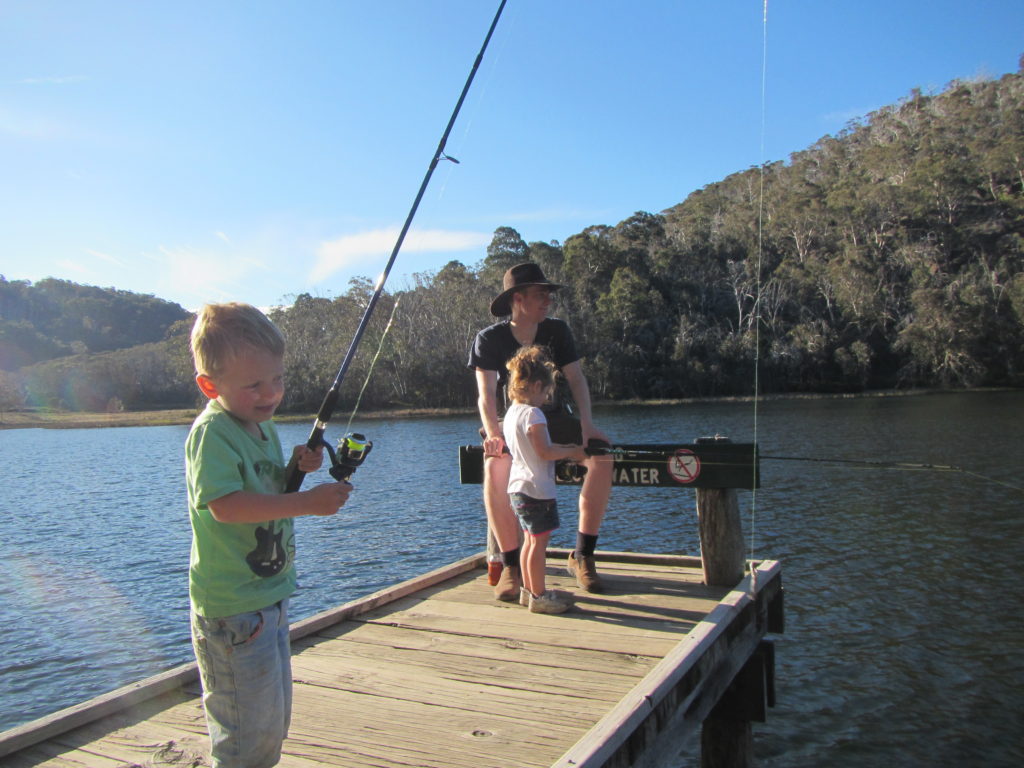 Afterwards we set up the fire and as soon as it was burning our friend the weirdo showed up to get warm. Despite Claire's attempts at conversations he only answered in single words. The only time I saw any expression from him was a smile when Baxter asked Claire how the baby was going to get out of her belly. In fairness to him, on the walk back to camp we noticed where he had set up at lunch had recently become host to 7 female campers whose level of noise (i.e. squawking) indicated they were very happy to be there.
The kids toasted the marshmallows and then they went to bed, we all sat up and watched the cloud race over us. The benefit was that it was going to be a very warm night – I made a hot water bottle but couldn't use it. However the forecast was for the rain the next day for most of the morning, so we were likely going to have to say goodbye to the blue skies.