Had some reasonable weather when we went down. We managed to get to the beach (in the morning to avoid the wind which was a good move) as well as Stratty bridge and McKinnons.
Seaspray – Maggie loved it but complained about how cold the water was. Eddie was uncertain at first but slowly warmed to it. Flo was there and liked to dig – and eat – the sand.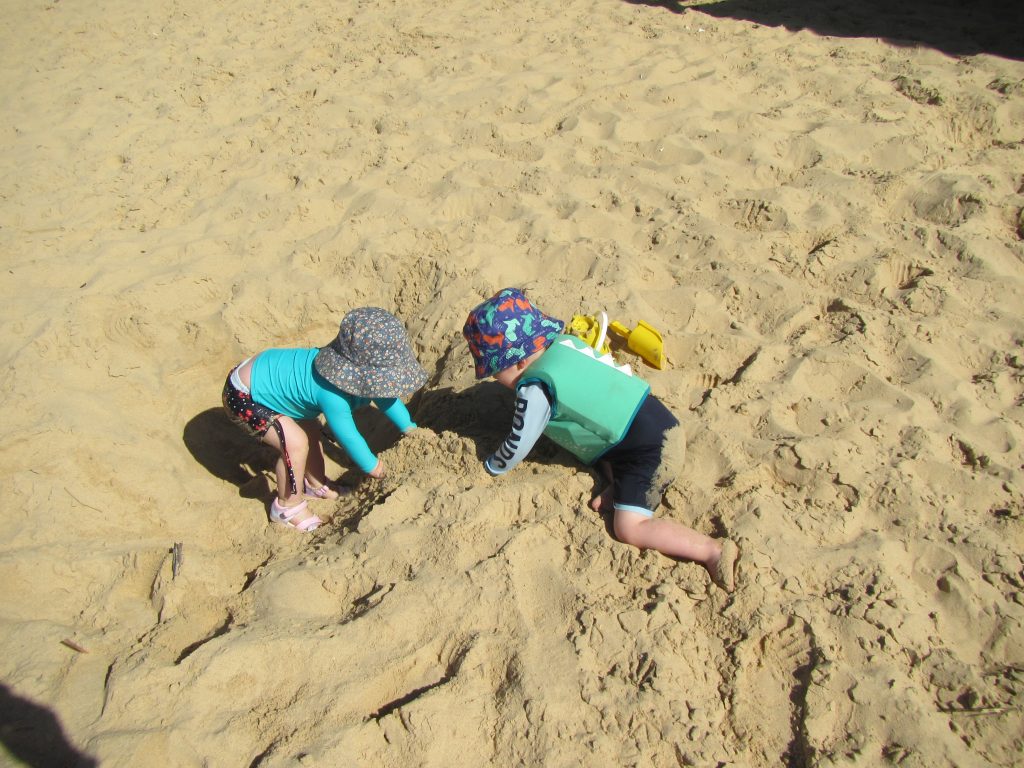 Stratty Bridge – We actually went twice as it was the kids favourite spot. There was a strong current in some shallow water which let Maggie ride her board down it. Eddie was in seventh heaven with all the rocks and sand and water to play with. He did not want to leave at all. Maggie "rescued" a girl which involved her getting freaked out in the thigh-deep water because of the current and Maggie took her hand and brought her to the shore. She loved it and everyone heard the story as soon as she saw them.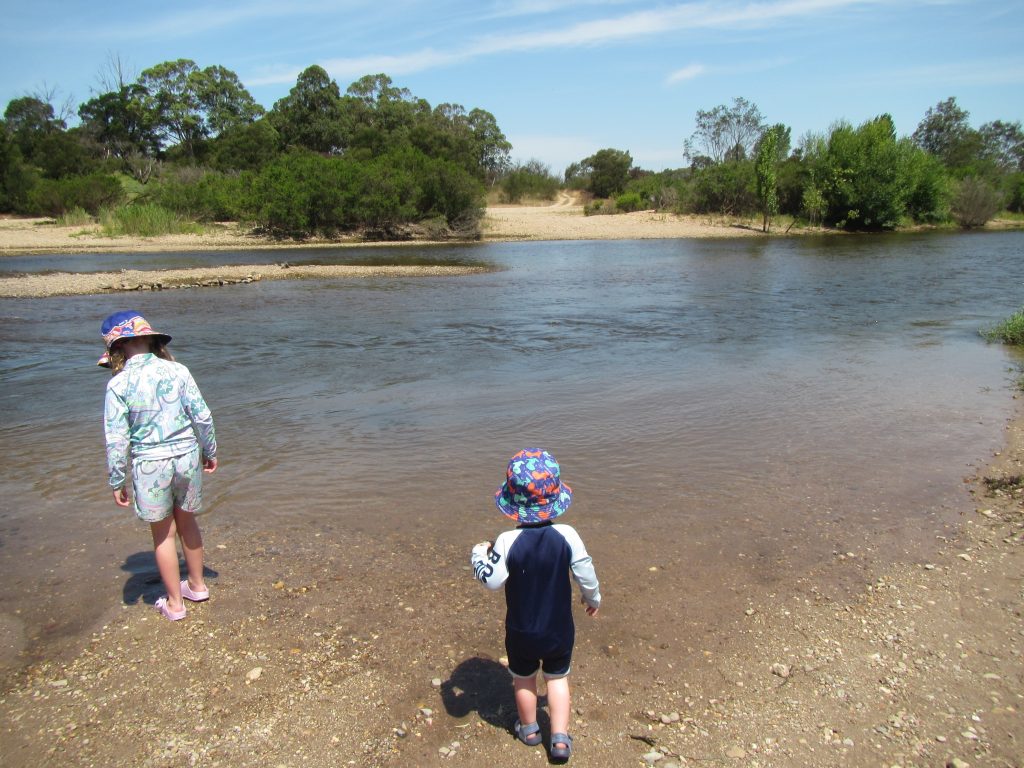 McKinnons – It was interesting as there were loads of cars and tents on the rocks. It wasn't as kid-friendly as it had been in the past with lots of alcohol going and music pumping. We found a quiet-ish spot. Ed didn't quite like it as much, I think because of the difficulty he had with moving around on the rocks. Was still a nice day though.