Two things you need to know about this trip
1) After the Alice trip I got a bit sunburnt on my neck. I decided to get a better hat, and when I realised I could match my hero Russell Coight (youtube him!) well it was an easy decision. You are unlikely to see camping trips of me on here without that glorious hat
2) Claire was supposed to book us on a tour of these ranges. She didn't. Initially we were really dissapointed when it was booked out… but it turned out to be the best thing ever! We hired a landcruiser and had a lot more fun together than we ever would have in a group of stranges. Amazingly, the cost including everything was about $10 more… extremely good value. I recommend Hertz in Alice Springs, nice people.
I didn't expect much of this trip. You go to Alice to see the rock, right? Wrong!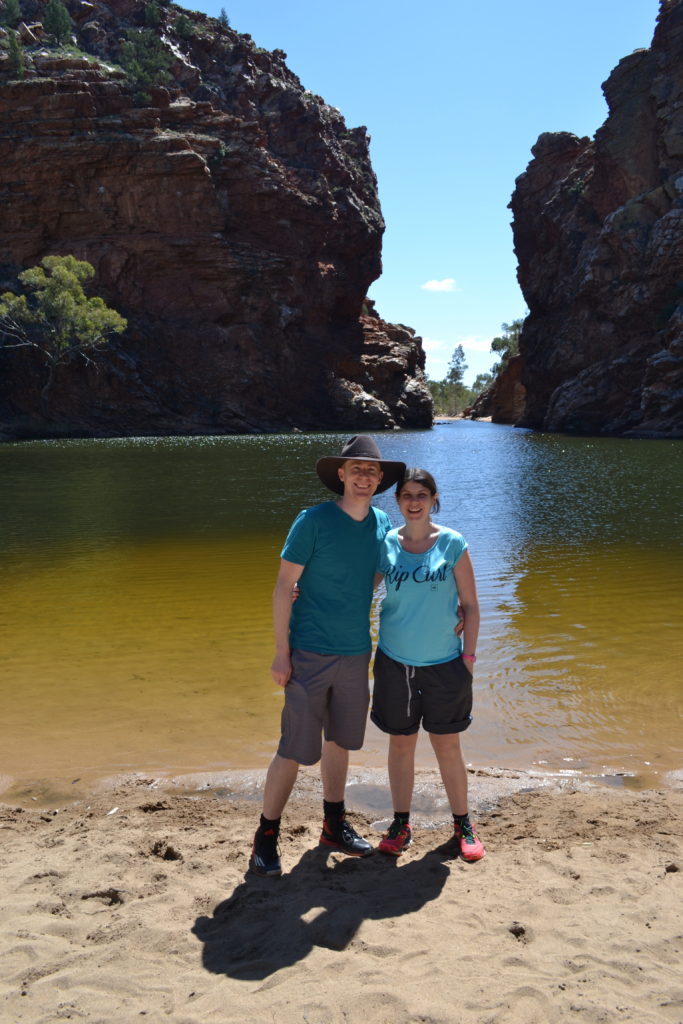 I don't know what is better, the gorge or the hat
Simpson's Gap was first and it was reasonable, sort of what I expected. A very striking Gap.
Standley Chasm was next, again an interesting walk, very nice and I was having fun.
Ellery Creek Big Hole was pictured. Amazing. One of the best gorges I have ever seen. The water was ice cold. But I could not believe how amazing it was.
We then drove to Redbank Gorge. It was a short distance walk across the riverbed. But so many massive rocks that it took for ages. Worth it, but we realised we wouldn't have time for Serpentine Gorge, which was apparently very similar.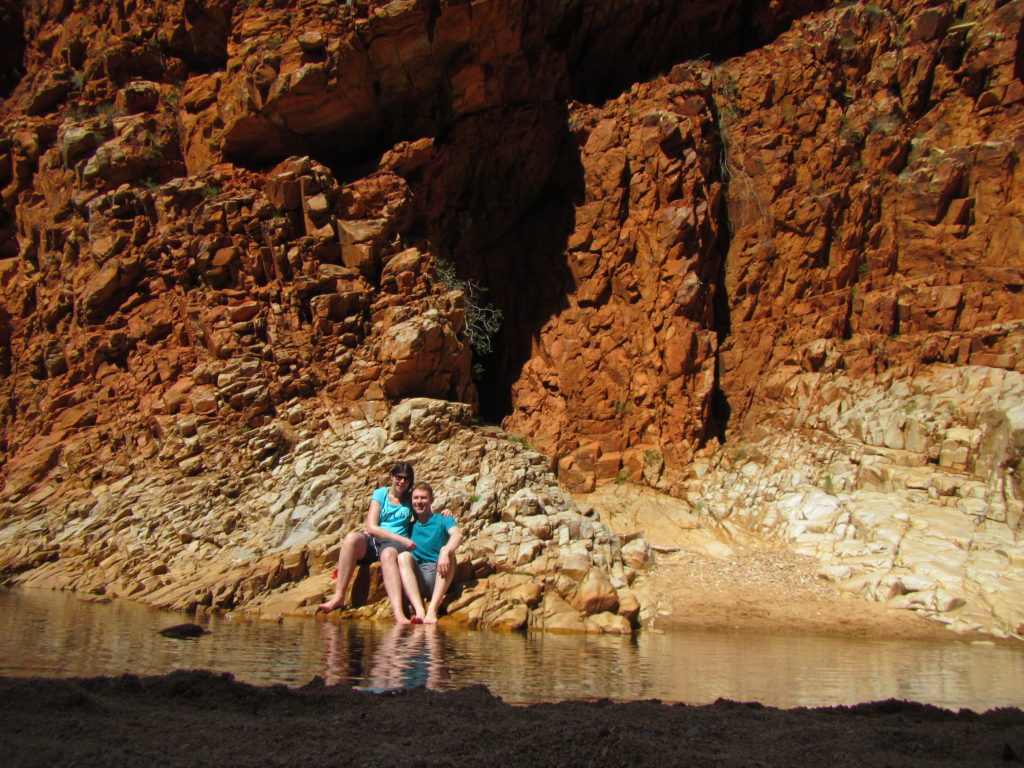 The exception to the hat rule – when my hat is being used as the stand for the self-timed camera
Then we went to Ormiston Gorge which was again beautiful. We then backtracked to Glen Helen Gorge which was accessible by the public and again just as nice as anything I'd seen.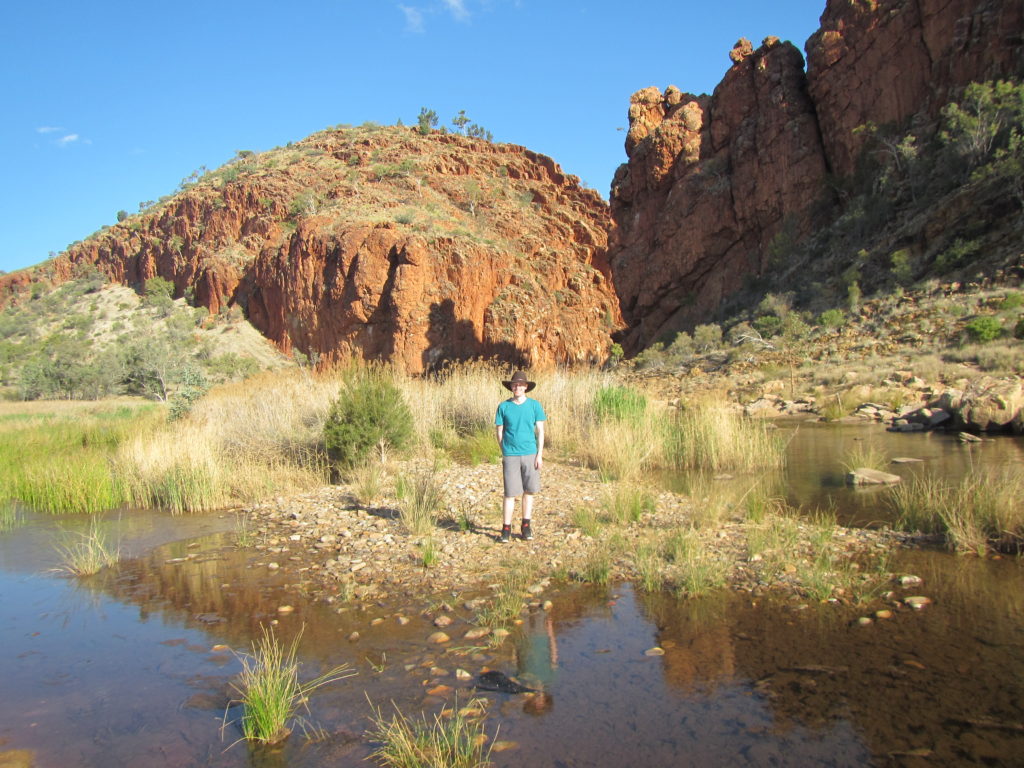 Seriously how good is the hat?
We then moved on to the Orchre pits which was very interesting, before seeing the sunset back at Ellery Creek Big Hole, which I thought was the most exceptional.
Overall an amazing and unexpected day! Australia is beautiful.