Day One – 13th of September
Up early (Andy, Judda and me) and out on the boat. Was destined for a good day for wind, but a lot of movement would make fishing difficult. We didn't have any trouble bringing in some Indonesian Snapper between 30 and 35 cm. Nothing great but at least we were getting a feed. We also saw an adult whale fully jump out of water – never seen that in person before, it was great. Got a good feed but didn't get that photo fish I was after.
Day two – 14th of September
Up early (Brigitte, Judda and me) again but had limited time. Once again just getting smaller fish, until suddenly I was on! The line was screaming and I thought I had a whopper. Hopefully something great and not a shark… Judda was sure it was a shark. It was neither though, a 60cm Trevelly. Good fun!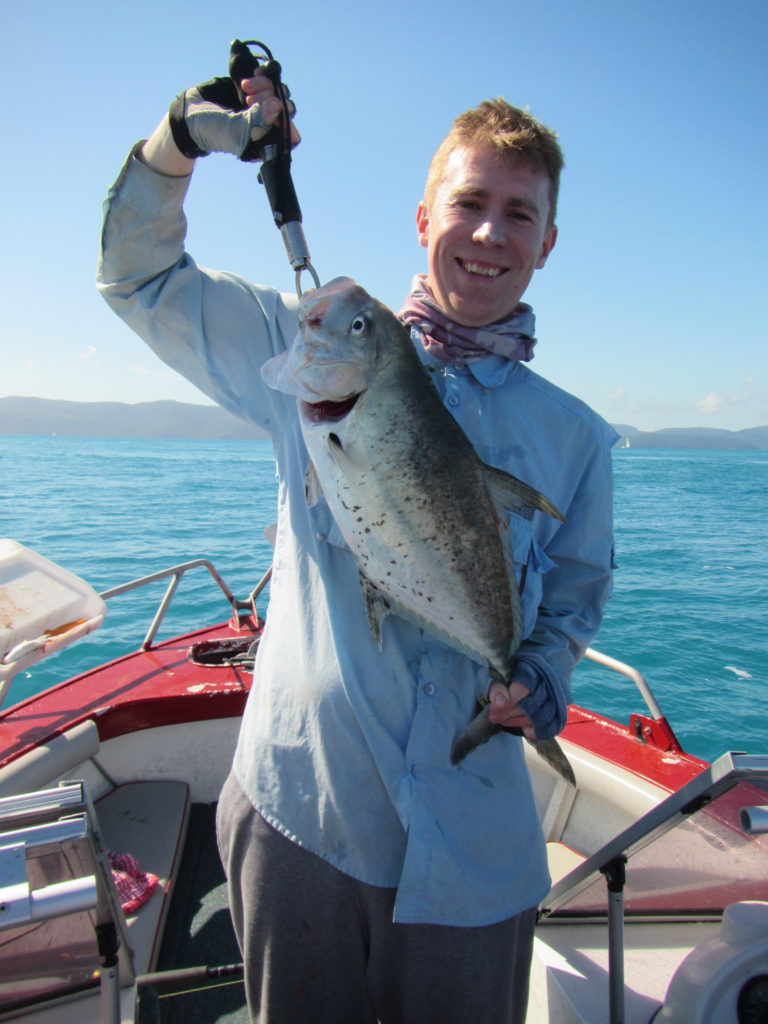 Not too long after Brigitte was on! I thought it was a Trevelly, Judda once again thought a shark. Both were wrong and she nailed an impressive 101cm Jewfish! A short sharp 3 hours on the water and a decent feed.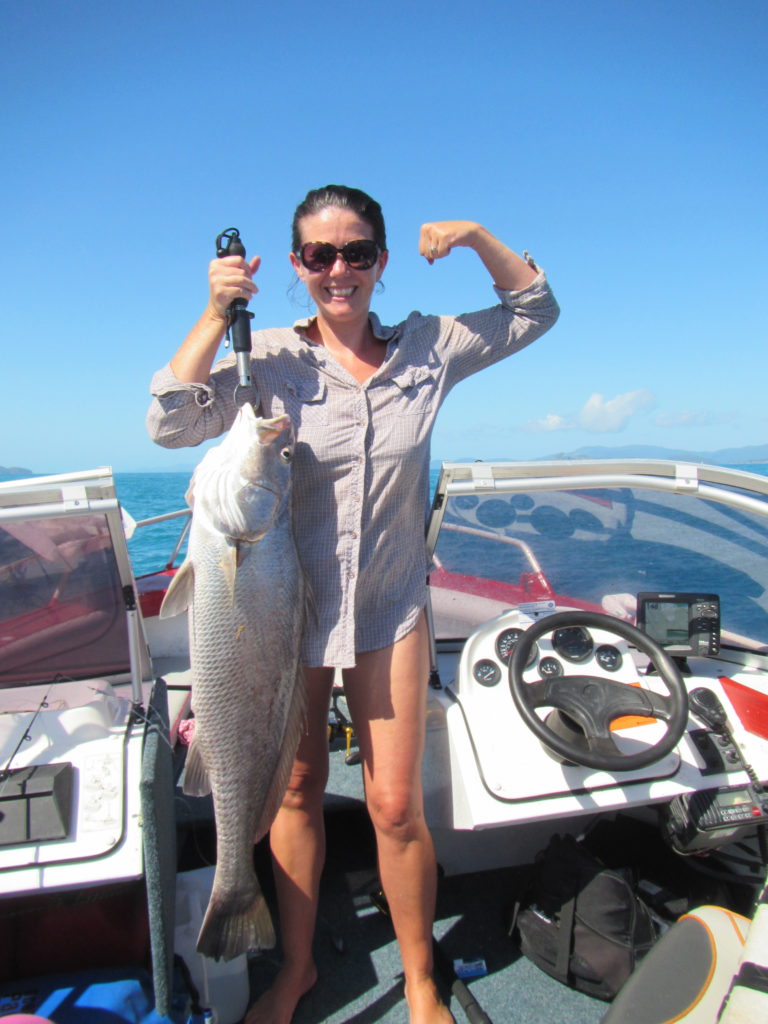 Day three and four – 15/16th of September
Did some land based fishing. Got one hit and no other action. I have previously done alright on flathead in that area. Nevertheless since I get flatties in Victoria I decided to hard on barra. Probably silly given I didn't know what it was doing. But Airlie is very pretty so it was good fun nonetheless.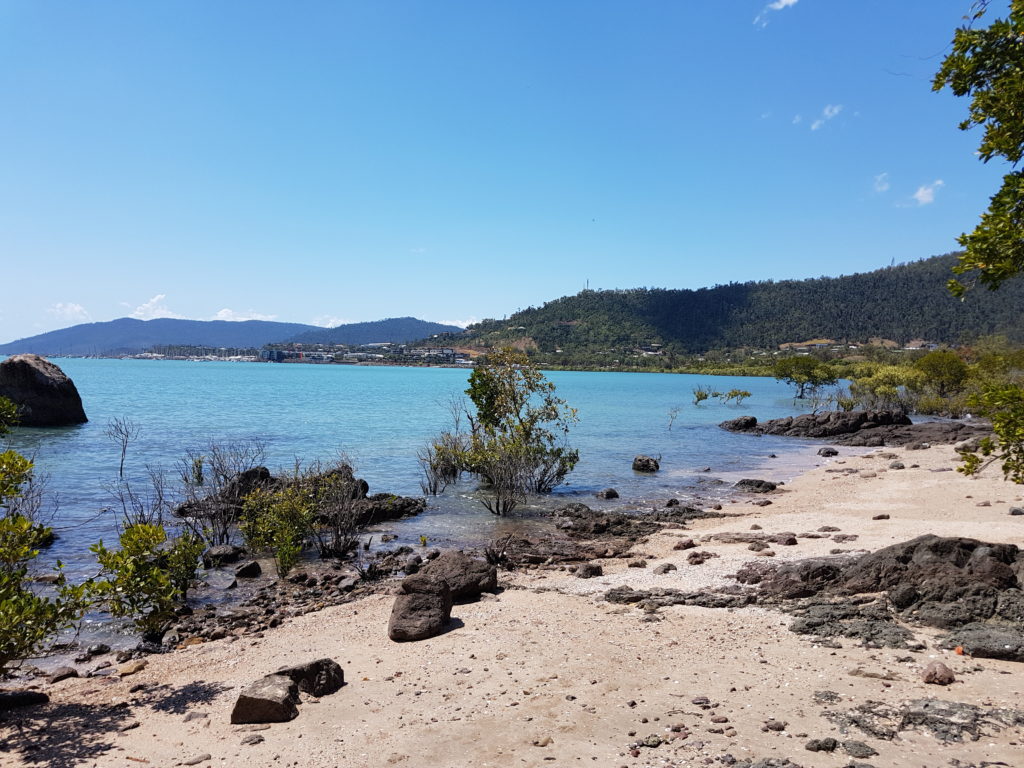 I loved it in Airlie. It has changed quite a bit, definitely busier. Still, I would jump at the chance to live there again. Then again, there are a lot of places around Australia that I could say that about!