Was in Innisfail for a long weekend visiting friend's of Claire's. I got a chance to go fishing, unfortunately I had crippled my back and the idea of jumping into a boat and hunting for some massive barra was out the window. However we did some shore fishing and the target was jungle perch.
I had never really heard of jungle perch before, but apparently it's quite a popular sportfish. It's small and very hard to find. So we hit the light gear and went for a bit of a bushwalk. The first cast of the day netted my my first jungle perch.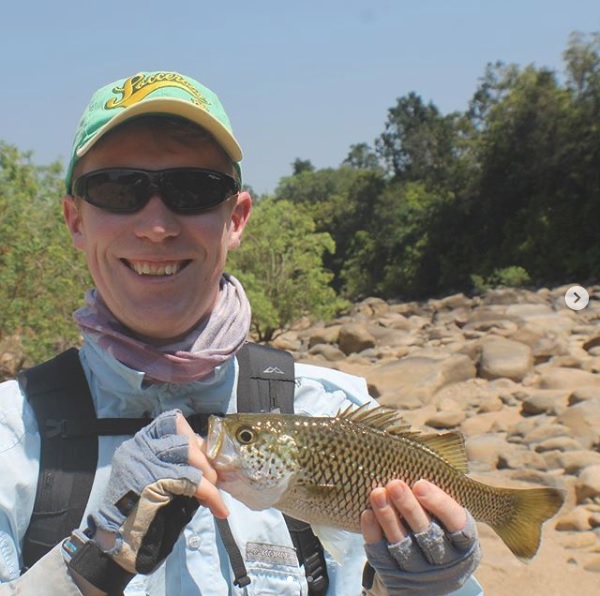 Got three sooty grunter to back it up too. Aaron (from ACM Custom Rods) also got one, and three sooty grunter to back it up.
Was a bit of a shame to miss out on the planned session, but I got a few fish, remained uninjured and ready to fish another day.