Myself, Claire, Maggie, Jenny and Dean went down to Phillip Island for the long weekend. Not exactly the sort of camping and boating fun that I usually like to write about, but it was still a good trip outdoors and quite managable with Maggie from a rented house. Brad, Ains, Maddie & Isla went down too and of course Maggie loved being around Maddie and Isla.
Friday was very hot and Maggie and I spent most of the time in the water or playing on the beach. The 36 degree weather was too much for the others.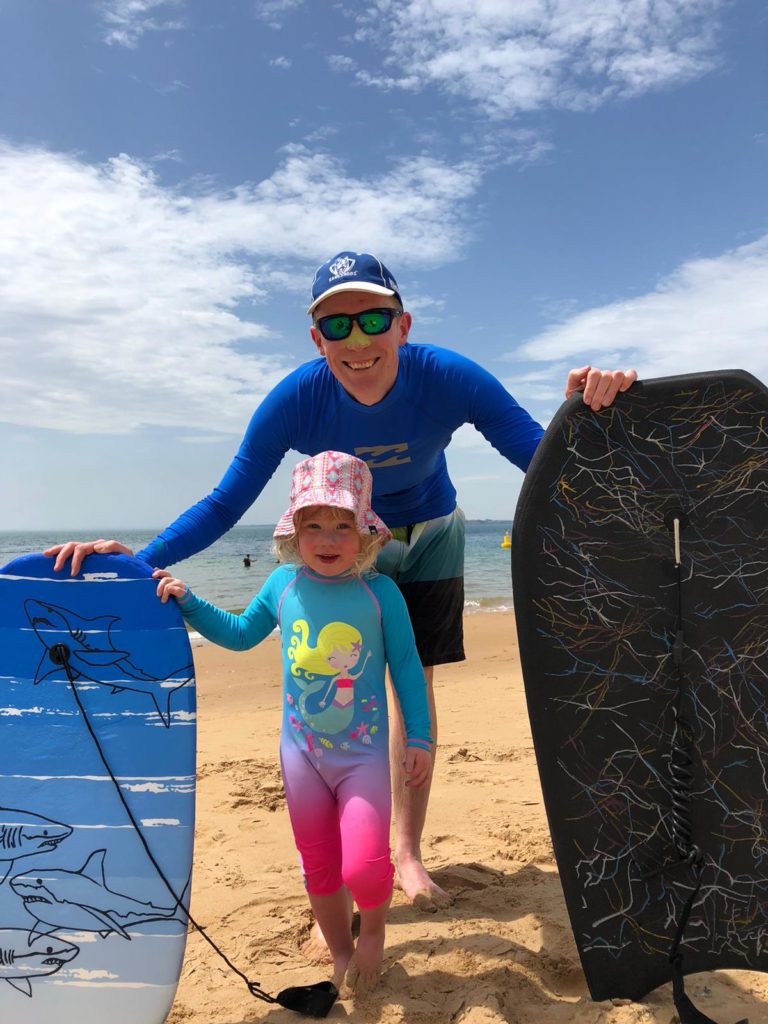 Saturday the cool change had come through and it was raining on and off. We went for a walk along a beach to some caves and Maggie thought it was the best thing ever. She still sings "beach patrol" to the theme of paw patrol. Watching her partipate in it with Maddie and Isla was a lot of fun.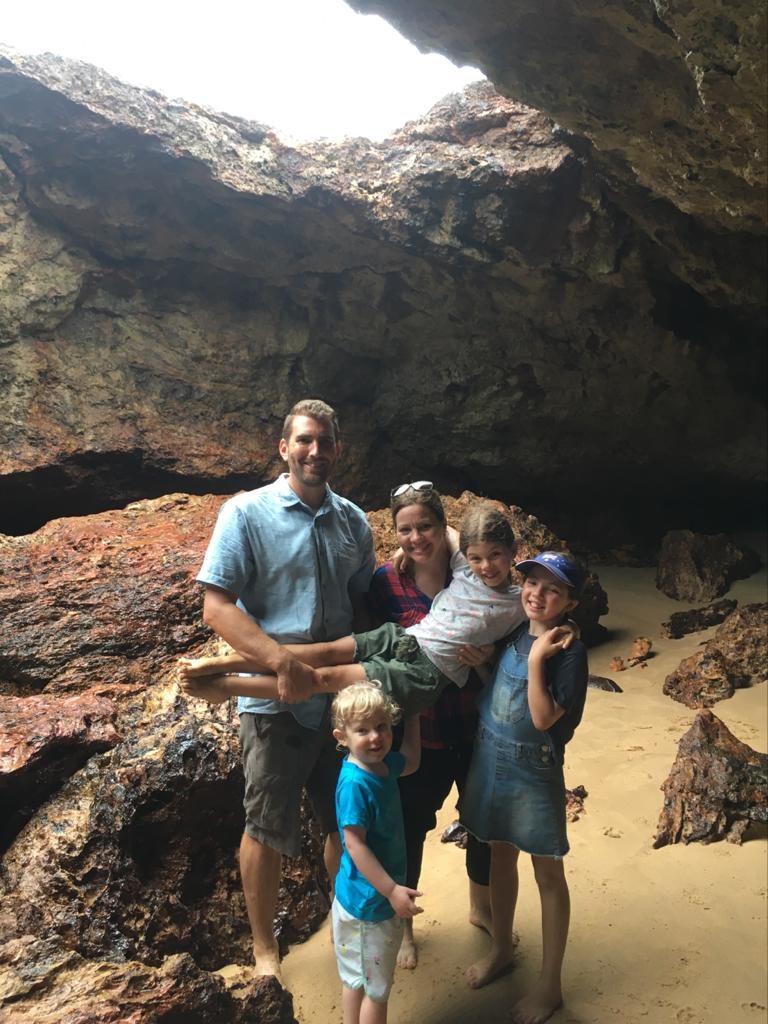 The rest of Saturday was raining but the house was well set up for it and the girls had a lot of fun. We ordered Chinese and Maggie enjoyed her giant bowl of steamed rice. She asked Claire (while sitting around a noisy table of 9) "Mummy, who do I speak to?"
Sunday was the trip back and Brad and I played some mini golf of a terribly run down course while the girls and Dean went to a wildlife park.