It was obvious that in the covid-19 world soon a lot of activities that we took for granted would be finished. We drove down to Sale to see the Grandparents for what seemed to be the last time in a while. We made sure we got a trip to the beach in.
It was a lovely day and the wind was minimal, which is saying something for Seaspray.
Maggie had a lot of fun playing in the sand, I taught her protect the stick and she mostly enjoyed running back and forth in the waves and screaming.
Claire (pregnant) mostly lay on the picnic rug with Gaga. Pa and myself splashed around with Maggie and it was a really nice day all around.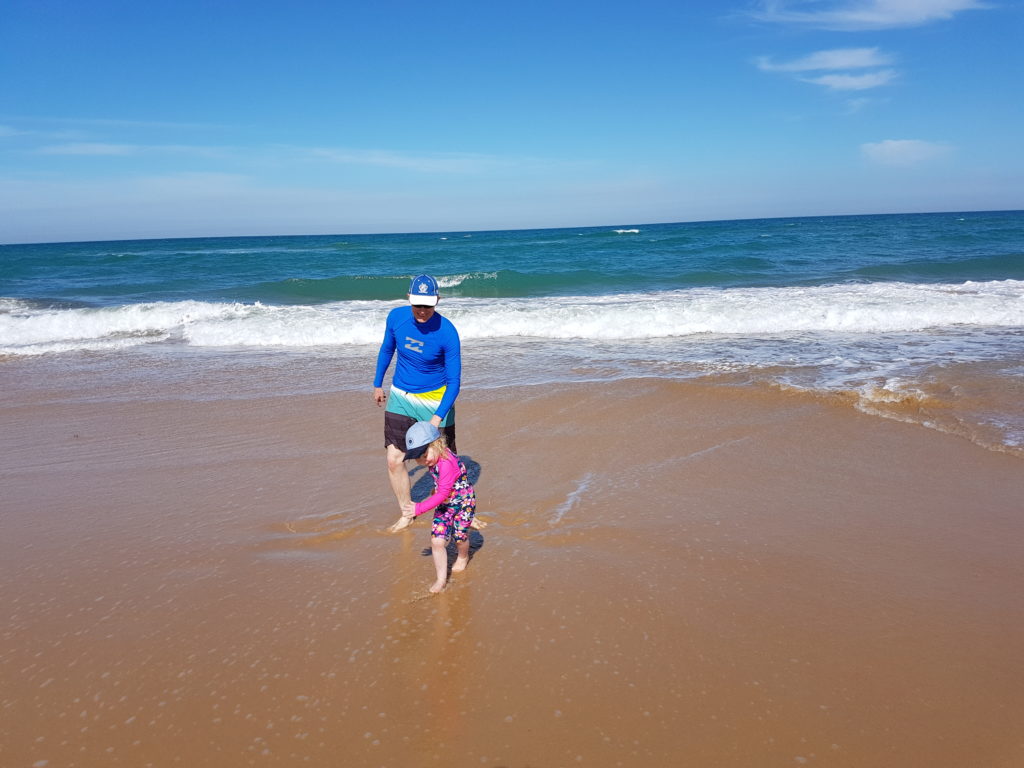 You can tell Claire took this photo because the horizon isn't level