We went down to Cooinda lodge for Claire's 40th. We decided camping would be too much with Eddie, and we got a (very expensive) small cabin. It was very nice though and perfectly suited to us.
Each afternoon we went for a swim. On the first morning we went to Nourlangie, and on the second we went to Ubirr. We were unsure how Eddie would go on these sort of long bushwalks. Well the "path" part wasn't his favourite, although with a bag of pretzels in his hand he did not seem to mind. But climbing the rocks was his all time favourite activity – that and "doing what Maggie does".
Maggie was loving it of course, but it was just amazing to see Eddie keeping up. He would refuse to let anyone help him too much too – holding the hand was okay but not taking him over rocks.
On the way back home we tried and failed to get to Ikomarrya and we ended up at Pine Creek for lunch. There was old fashioned trains there to play on and Eddie was in seventh heaven!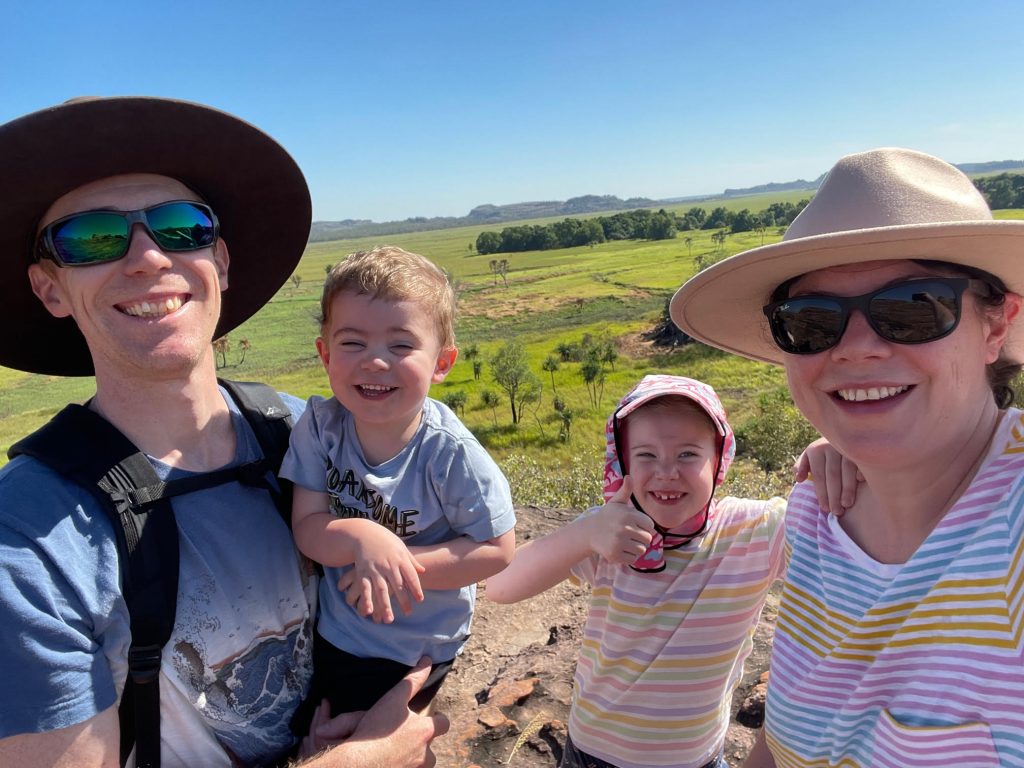 On the top of Ubirr