We arrived at Lake Catani Thursday afternoon, later than I would have liked. I never seem to be able to get away when I want, but this poor even by our standards. Brad and the girls were already there when we arrived.
Nevertheless we set up and were pretty happy with the place. Great campground, good facilities, nice spot by the lake. We had booked 3 of the 4 camp sites in a cluster together that shared a fireplace, only 2 for tonight as Nick and Baxter was getting there the next day. So the issue was that the entire park was nearly empty (sub-alpine country in November) and yet we had someone camping right next to us. We chatted to them and it turned out it was their last night. Then some lone hiker decided to camp in the fourth one, meaning there were six camp sites occupied out of around 50, and 4 of them in a small cluster around us!
But anyway, you make the most of it, especially if it is just for one night. We went for a walk, and as it got darker we went unsuccessfully wombat spotting. There were loads of burrows and droppings but we failed to find them all trip!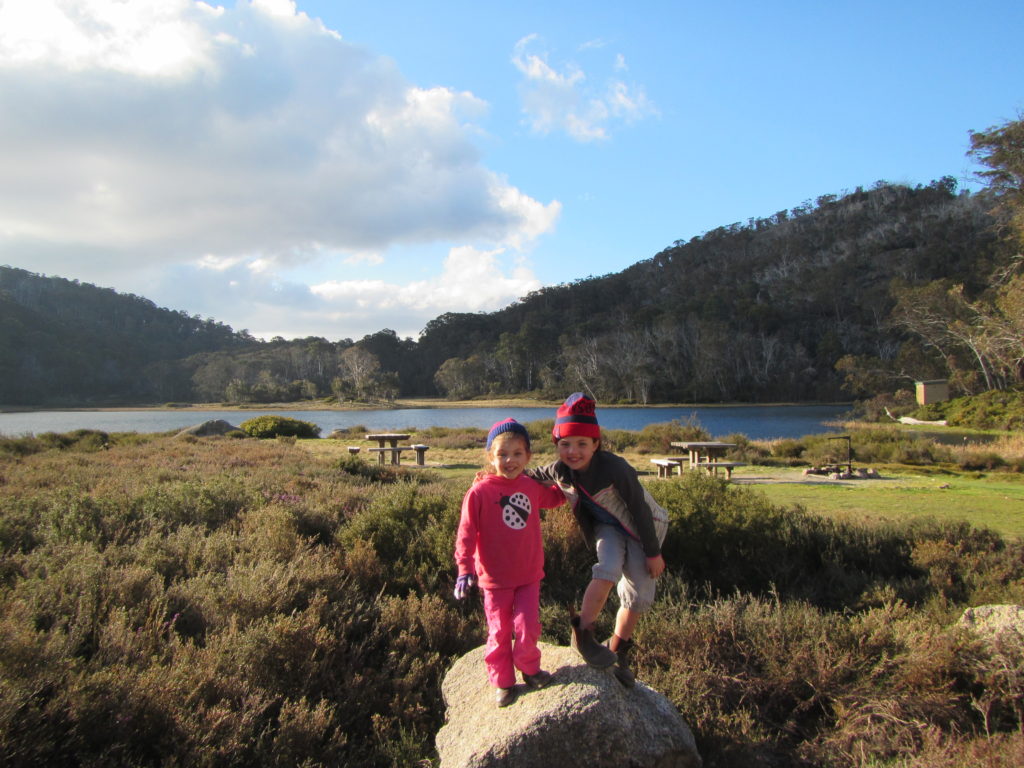 Maddie and Isla were loving it.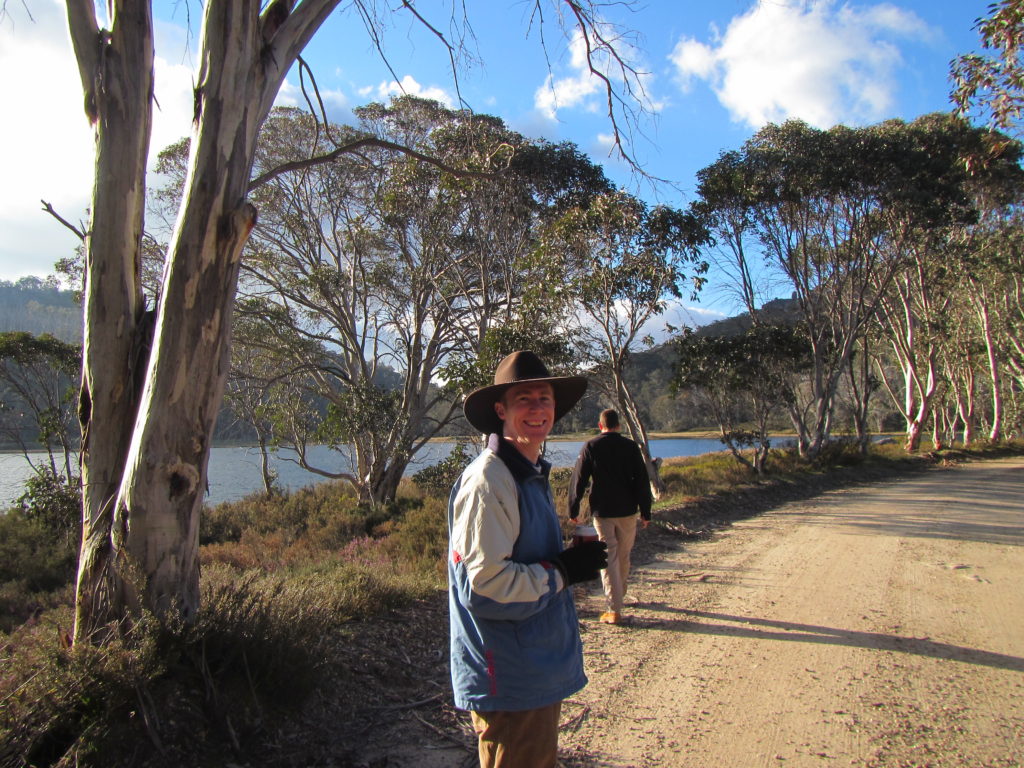 Very sunny, but absolutely freezing!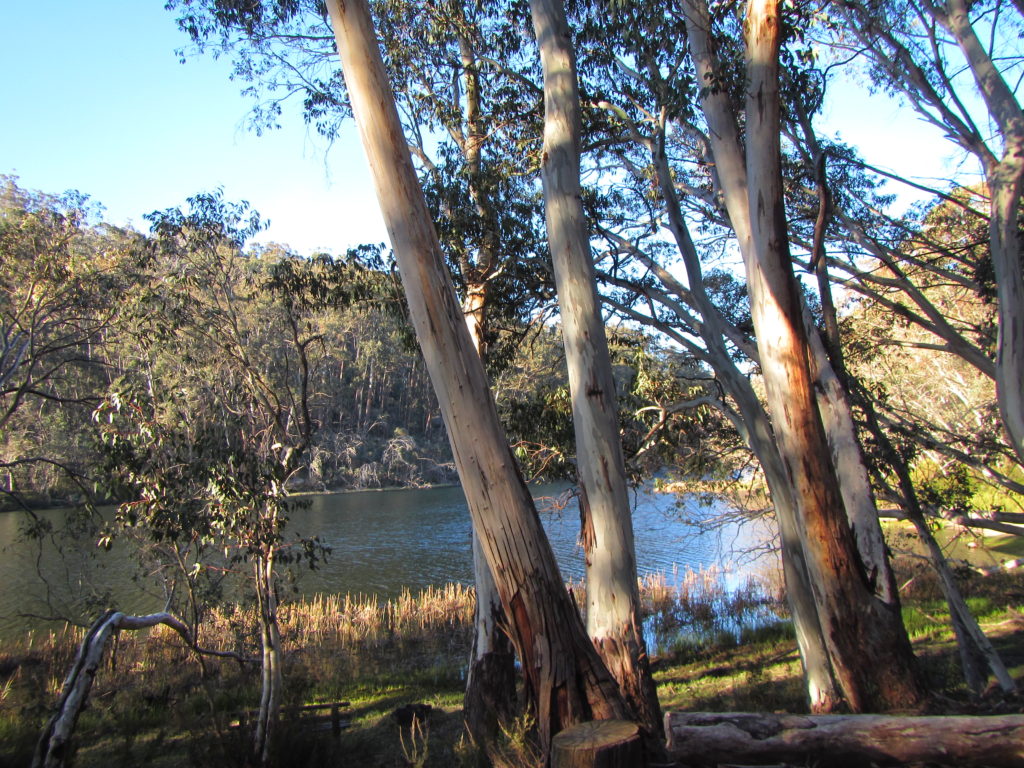 Some of the great scenery around the lake
We got the fire ready for the night and stayed up late with the neighbours. They were all a bit odd. The middle aged daughter screamed at her Dad all night "stop snoring" which woke everyone up. The hiker refused to say anything. We also decided to skip the hot water bottles. That was really silly… it was cold that night, colder than I have slept in before. With thermals and a -5 sleeping bad I wasn't too bad but my nose was sore because it was so cold. Claire also struggled. When Brad woke up at 6am he looked at his car thermometer and it was 1 degree. Except that is as low as his gauge would go, plus it was 6am, so not really when the low point hits. My guess is it was around -5 as that was the predicted low for the night before. We didn't make the mistake with the hot water bottles again, but it was never as cold as that again.