Claire is currently based in Alice Springs and her and I had a week off from classes. So I flew up to see her, and we took a prebooked trip to see the red centre. Day one was about 5 hours driving, a view of Mt Conner, to a walk to Kata Tjuta, and a sunset view of Uluru.
The bus ride was fairly ordinary, but that will happen, and Mt Connor (often referred to as the fake Uluru was alright). We got to the camp and there was way too much stuffing around, picking up people's whose flights were late, and we missed half of Kata Tjuta. Pretty ordinary of the company I thought. But it was great: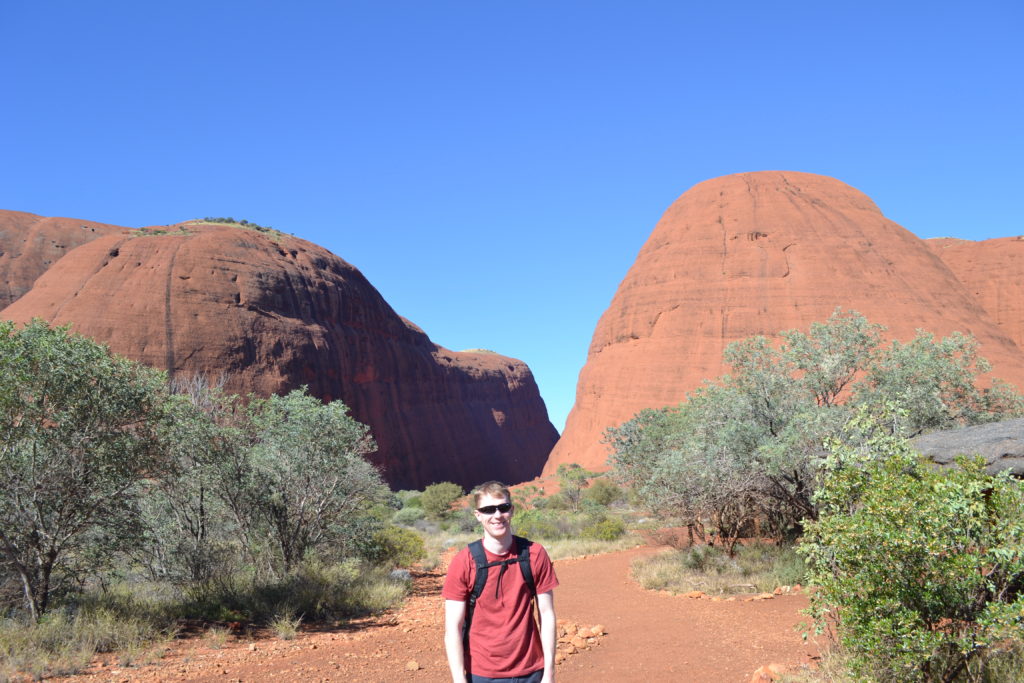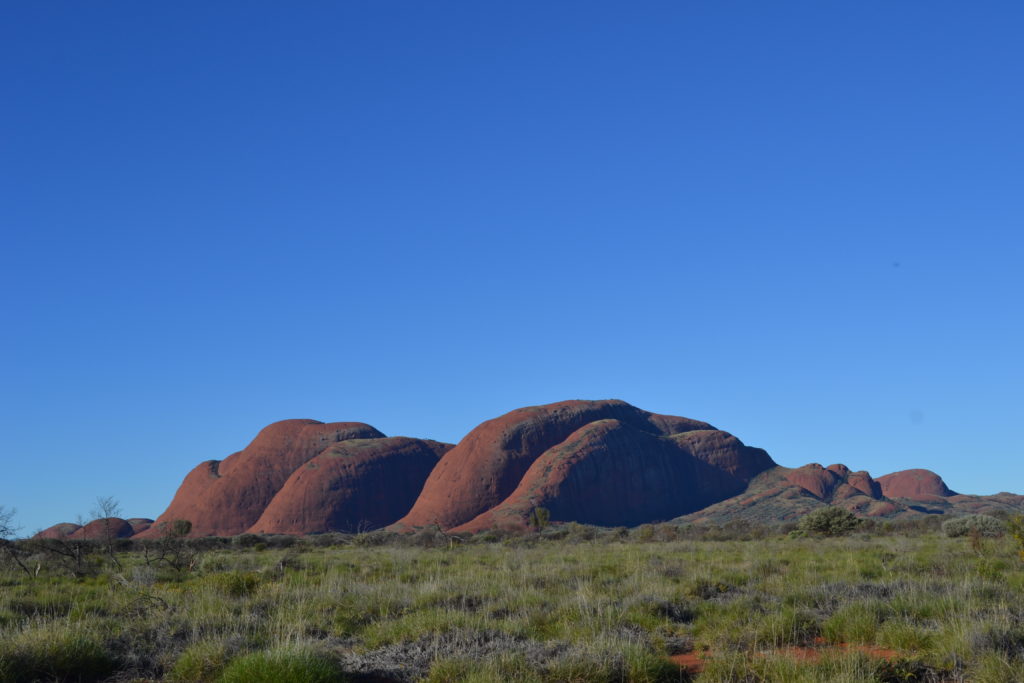 Next we were hurried away to see the Uluru sunset, which was very impressive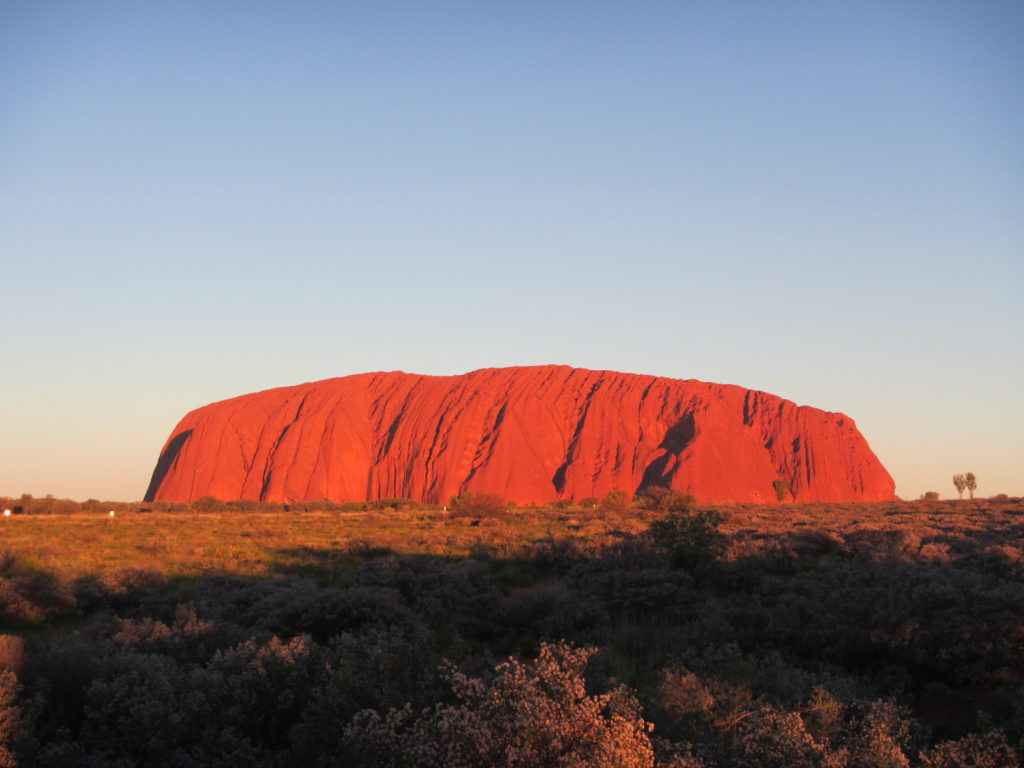 Great fun and we retired for the night at camp. It was cold, and we got to sit around the fire – great fun!