Always scary fishing at the end of December in Airlie, and sure enough, we got rained on. But it wasn't too bad and was one of the best trips we had done.
As soon as we moored up I dropped some bait over the side and pulled up a 45cm sweet lip – my favourite. No one could believe that was where I got it, but hey, I'm just a pro.
If I hadn't gone so hard on the piss the first night I might have been able to fish a great spot where my mate Judda pulled up Indonesian Snapper after Indonesian Snapper. All thanks to my home burley I will assume.
Good fun.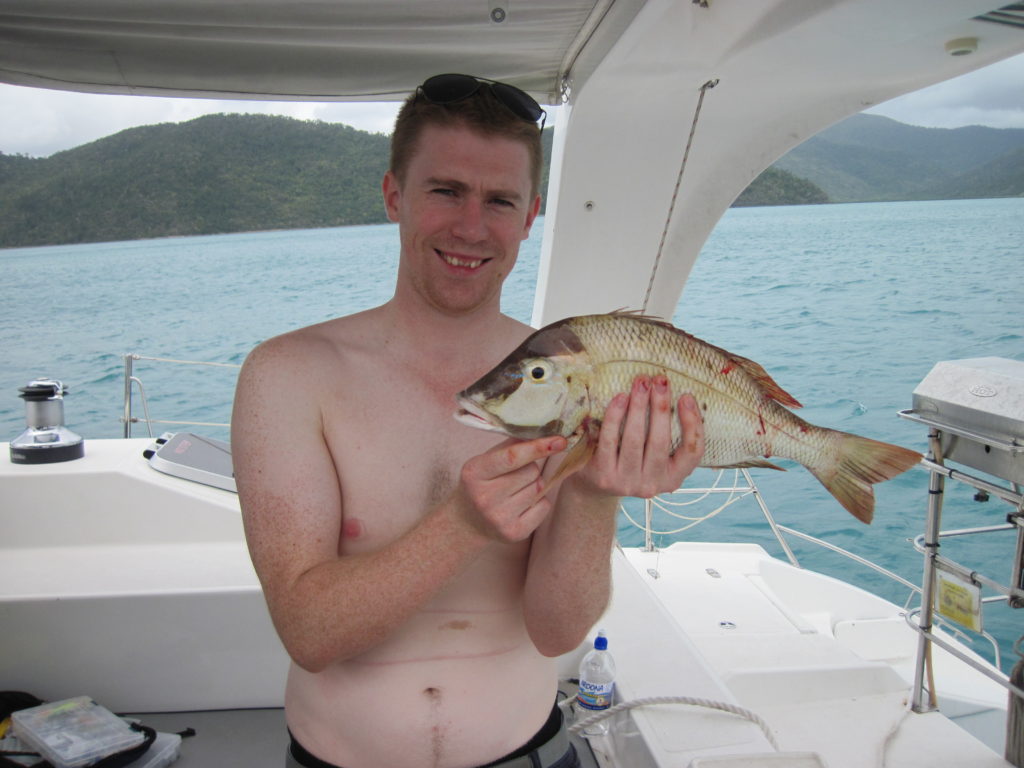 Never thought I would be uploading this photo on a website, check out the abs