Claire had booked us some cheap last minute accommodation at Hall's Gap which is right near a section of the Grampians. Although I was disappointing not to be able to camp, I was keen to be able to discover this part of Victoria. Although I lived in Victoria for about 25 years, I didn't think I had been. If I had, I couldn't remember it.
Anyway we arrived on Tuesday afternoon and had a look at a few of the nearby lookouts. They were pretty good and it made me really keen for the next day where we would do a 4 hour bushwalk, plus stop by a waterfall and another lookout.
The next day we got up and went to the waterfall. It was nice. It was a little disappointing that swimming was not allowed, but I respected the rules, unlike a lot of hikers.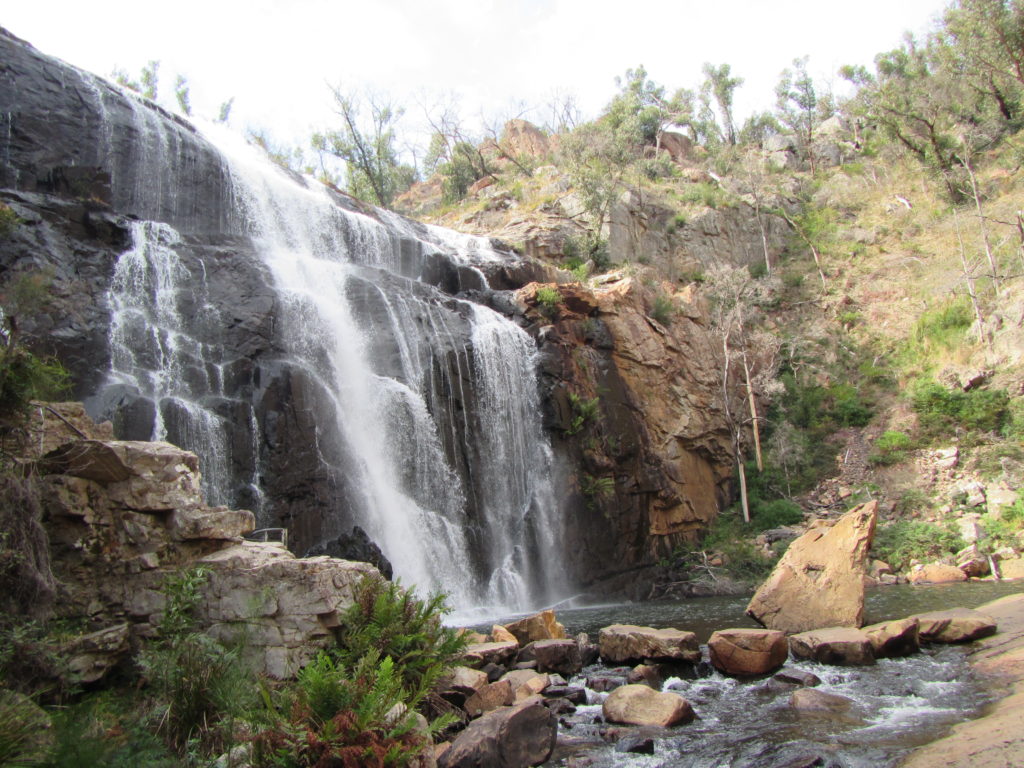 After that we stopped by a few lookouts before heading towards the main hike. Claire snapped this photo of me checking out the scenery in what I thought was the best lookout that we went to.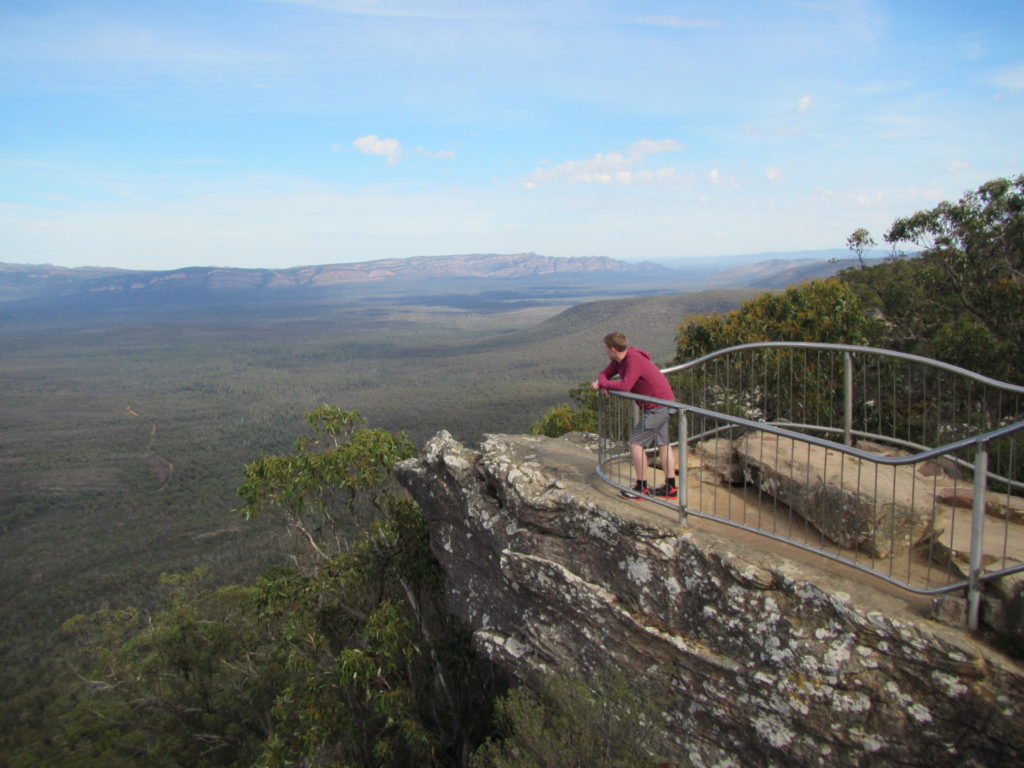 The walk took us to "the pinnacle" which was a much higher lookout. It was a lovely short bushwalk, and (unlike most paths in the NT) very well signposted. The view was nice, although probably comparable to the other lookouts that are driveable. I would only recommend the bushwalk if you really like them, which I do.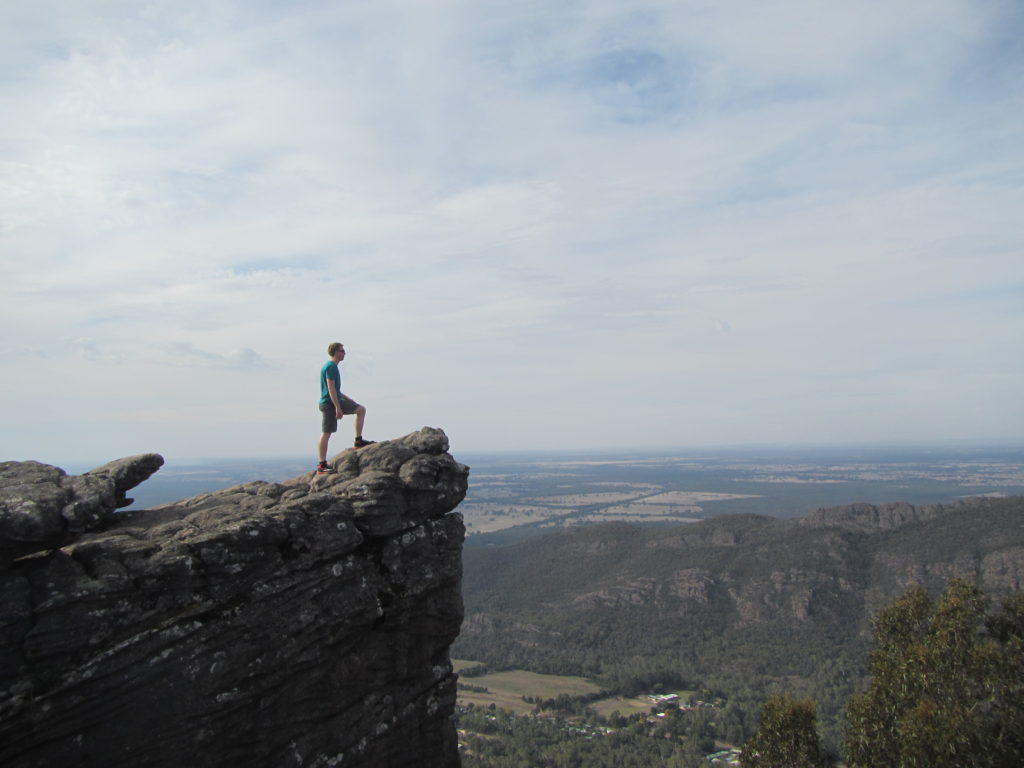 Not Claire, though 🙂