I haven't found work yet in Victoria, and my Dad is retired. So when he suggested we spend the long weekend fishing in Anzac Day, I jumped at the chance, though I did wonder what long weekends really meant. Nevertheless, while my wife was working 13 hour night shifts, I decided to head off down the Cape Conran.
Saturday the wind was blowing at 20 knots, so we couldn't get onto the ocean. The forecast was great for the next two days though, so we sorted the boat out, and decided to go for an estuary fish for bream*.
So we motor along to 'get some bait' when we pull up at a shallow part of the river. The skipper puts on his waders and jumps in. Dad explains to me how pumping for worms work. 'I understand' I say. 'Great, because there is a second pump.' No second set of waders though. So I had to strip down to my boxer shorts and jump in*.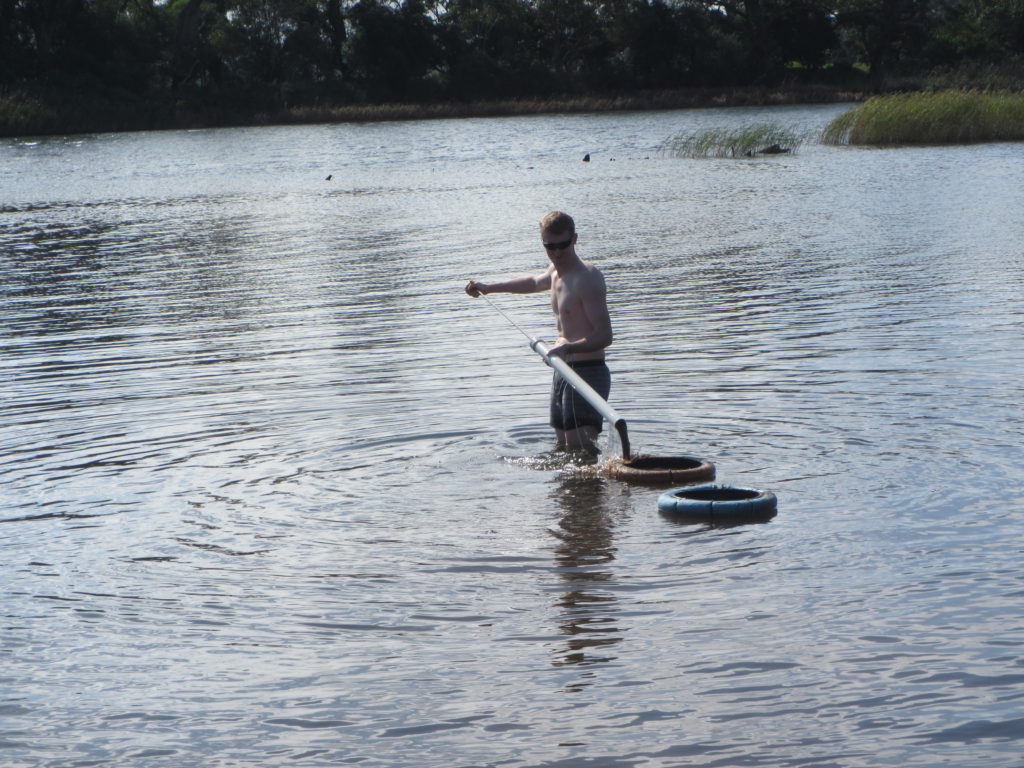 The water was pretty cold, but as long as the sun was out it wasn't too bad
After we gathered the worms, clickers and pippies, we went off fishing for some bream. It was pretty quiet.
Caught:
Skipper: One Trevelly
Dad: One Bream
Me: One toadfish
When we got back we checked out the wind forecast. Sunday was 5-10 and Monday was 0-5.
So although a pretty quiet day I was optimistic for tomorrow. I had been promised to bag out on flathead and catch a few gummies, but hey, I have head it all before. Time would tell!
(* = How different is Victoria to Darwin?)