Easter and we decided to camp with Maggie – she had just turned one. I expected it to be difficult, and it was. The worst part of camping I think is nap time – on a warm day it is too hot to nap in her bed which was in a tent. Yes, you can nap her in the pram or the parent's caravan etc, however, she will only sleep 30 minutes in that circumstance and it isn't ideal.
So anyway.
We got there on Friday after a long day stuck in traffic (we usually try to avoid Good Friday traffic but it couldn't be helped). Papa and Nanny had decided to come with us for a night – their first camping trip ever. We got there and Maggie was super excited. Pa and Grandee had already set up nearly everything for us, so it was a lot of fun around. We were a bit nervous about the night but Maggie slept very well. It is looked like everything would be smooth.
The issue of napping arose on Saturday. It was a very warm day, lots of fun at the river. But it was very difficult for Maggie to nap. Plus she loved everything so much, she was very stimulated. That night was terrible. Firstly some horrible people in the camp site next to us were blaring music. The rule of the campsite says "All noise such as radios must be turned off by 10pm. Please be considerate of your neighbours". They read this as "noise can be unlimited until 10pm". I complained to the new owners who said they would act but didn't until around 10.30pm. On one hand I don't blame the campers, that rule is very ambiguous. On the other, they certainly had a red hot go at us and the onsite managers, so I hope they aren't allowed back. But anyway.
That night was horrible for us. Maggie was completely overtired and just not herself. She only slept for small stints and basically slept on Claire most of the night.
The next day, Easter Sunday, half of the horrible-camp left, so we were tempted to drive back to sale but thought we would give it one last crack. We were glad we did. Maggie slept well until 3am, but was difficult from there. Which isn't too bad. And it was a lot of fun sitting around the campfire. A few people suddenly came down with gastro… we got hit too, but not until we had arrived back home on Monday.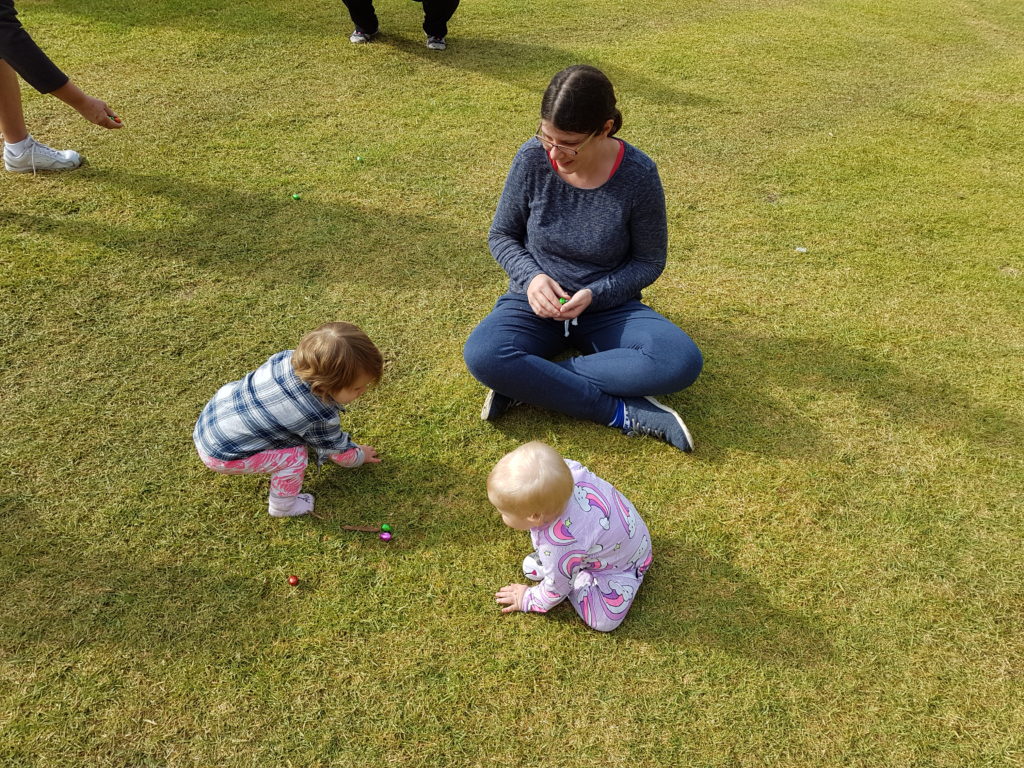 Easter egg hunt on Sunday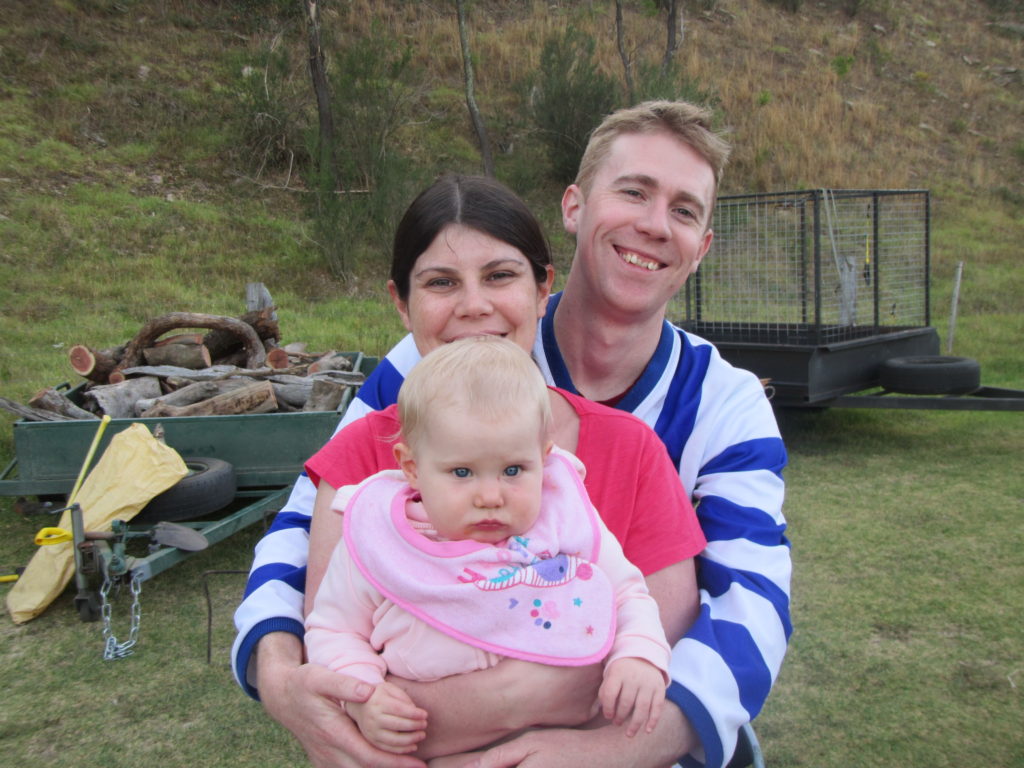 Happy Easter!
So, overall, it was a lot of fun during the day. I think we made the correct decisions based on the information we had at the time. But gees it was a tough work. Not sure when I will take Maggie camping next, earliest I think at 18 months, perhaps not until next Easter.